Anthony Taxi is located in Saint Martin de Ré and takes you on l'ile de Re and. France
Commune of Saint Martin de Ré and Ars en Re parking.France
| | | |
| --- | --- | --- |
| Taxi for transportation of patients sitting all distances. | | |
Anthony Taxi

Réservation

Laleu Airport La Rochelle.
La Rochelle train station.
At home on the Ile de Re and its region.
Your workplace.
For your ceremonies.
The inputs and outputs of hospitals, clinics.
Transfer your home to care centers.
Visit to your doctor.
And all your outings.

If you have freedom a preferred route   to get to your appointment, submit to your driver   Anthony will be happy to borrow it.

Coverage in underserved areas.
Moving occasional, regular or unexpected.
Conditioned car.
Discretion assured.

Business travel, seminars, conferences

Individuals or Businesses

Hotels.

Restaurants.

Halls of Congress.

We will carry you to all destinations, with its starting point the location of your choice.
| | | |
| --- | --- | --- |
| | PHOTOS OF THE ILE DE RE | |
Seat car and booster seat can be provided to you for transportation.
You need someone trust, patient and friendly taxi to transport you and you accompany your various trips (friends, family...)
That helps you to access more easier vehicle or climbing a few stairs
To load and unload luggage. Anthony taxi is at your service.
No extra payment will be requested to passing the Pont de l' ile de Re.
Anthony Taxi on the island of Ré Taxi to Saint Martin de Ré and Ars in re takes you on the île de Ré
and sector of La Rochelle. RS in d.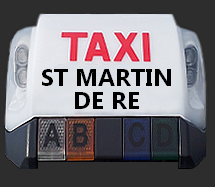 ________________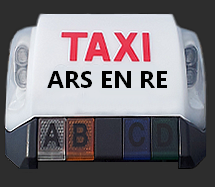 Anthony Taxi is located in Saint Martin de Ré and takes you on ile de Ré. France
All rights reserved.www.taxi-ile-de-re.com - Copyright © - Siret : 538 582 594 00015
| | | |
| --- | --- | --- |
| | Anthony Taxi 29 Avenue du Général de Gaulle 17410 Saint Martin de Ré - Tél 06 71 49 30 98 - | |